Parks and Rec Goes Disney
---
by: Julianne Yacovone 2 years ago
Every year for the past three years our department had been participating in the Charleston Christmas parade. As a department, we love coming together to build a float for this city tradition that brings the community out in full force for some quality family fun.
This year's Parks and Recreation float theme was Dogs of Disney. Complete with a wide variety of characters- including one confused alien pretending to be a dog. We had a very strong design team on this float and, as always, Tonya Cummings from our Roosevelt Neighborhood Center had some great ideas for the float and worked hard to make it a success. As of yet, there hasn't been a project Mark (Booney) hasn't been able to build! He is responsible for bringing our ideas to reality through craftsmanship. We were pleased to have Program Coordinator, Kelsey Gilbert, bring her creative- and artistic- talents to join us for our float building this year.
Our team had lots of help from other departmental employees, and outside volunteers, to help make the float a success. Many of our good friends and frequent park visitors from Charleston Montessori joined us in walking with the float, and so did some of our friends and family: the Goodlet and Mcllvaine children. The best version(in my personal opinion) of the Romantic, Lady and the Tramp candlelight scene was featured on our float by the Tiller family. With Mom and Dad as Lady and Tramp, and baby as the spaghetti. Our department really enjoys taking part in this wonderful Christmas tradition.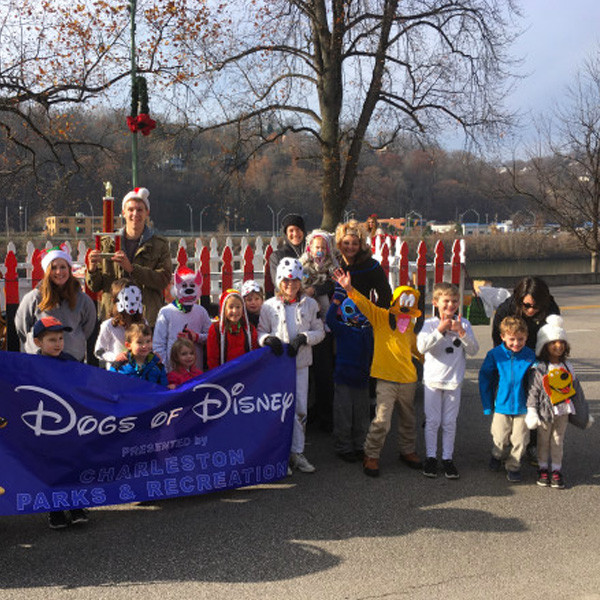 ---
Back